Find us at: 31 Chesterfield Road, Sheffield S8 0RL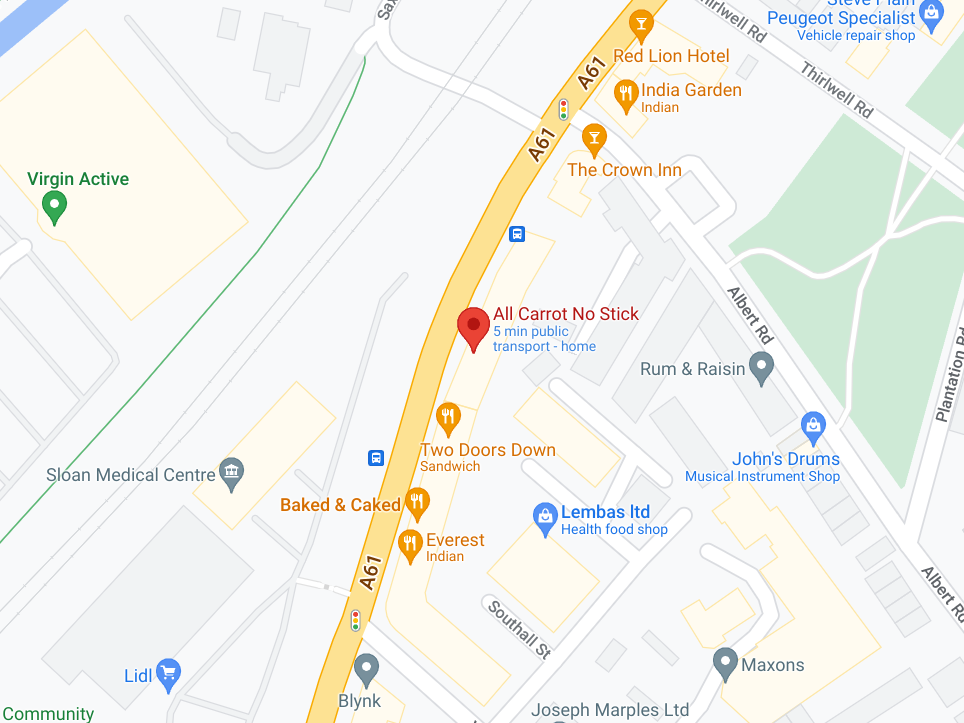 Opening times currently are:
Monday: 10.30am – 6pm
Tuesday: 10.30am – 6pm
Wednesday: 10.30am – 6pm
Thursday: 10.30am – 6pm
Friday: 10.30am – 6pm
Saturday: 10.30am – 6pm
Sunday: CLOSED
Getting here:
There is a bus stop (Chesterfield Road/Albert Road) a few metres down from the shop, various routes from Sheffield city centre stop here (it's the stop after the one outside Pondsfords). Buses from Woodseats area and Chesterfield stop at the bus stop directly across the road from the shop (the stop just after you go past Heeley Retail Park). The main bus routes which pass the shop are the 20, 24, 25, 43, 43a, 44, 44a and X17.
On-street parking is available outside the shop, except for during clearway hours between 4pm and 6.30pm on weekdays.
There is also on-street parking on Albert Road and Valley Road (the two side roads either side of the shop) and a small public car park on Albert Road. All these parking areas are free of charge.
If you're also shopping at Lidl across the road from us, there are steps down from their car park onto the pavement just up from the shop.
There is also a bike rack immediately in front of the shop.
Have a look at the public transport and parking maps on our Facebook page
Accessibility info:
There is a small step up from the pavement to get into the shop, which unfortunately makes it difficult for wheelchair users to enter the building. There is also a step across the width of the shop halfway back.
If you need us to, staff will be happy to fetch items for you from the shelves, or you can message us on Facebook, Instagram or email us on allcarrotsheffield@gmail.com to place an order to collect if the shop is not sufficiently accessible for you. It is usually possible to park directly outside the shop, except for during clearway hours of 4.00pm-6.30pm on weekdays.